"THE BEST LEGAL TEAM IN NORTHERN CALIFORNIA!"
Senior Partner, Attorney Francisco Rodriguez:
Attorney Rodriguez began his legal career in the streets of San Francisco, he observed many of the injustices that occur within the criminal justice system. These personal experiences inspired and drove Attorney Rodriguez to pursue a career in legal field and more specifically assisting clients who were wrapped up in the system. His first legal position came while working at the California State University at Chico, Landlord Tenant Legal Clinic, where he work as a legal aid assisting tenants who had been wrongfully evicted by their landlord's. In this capacity he spent two years learning about landlord tenant law and how to assist clients in this field.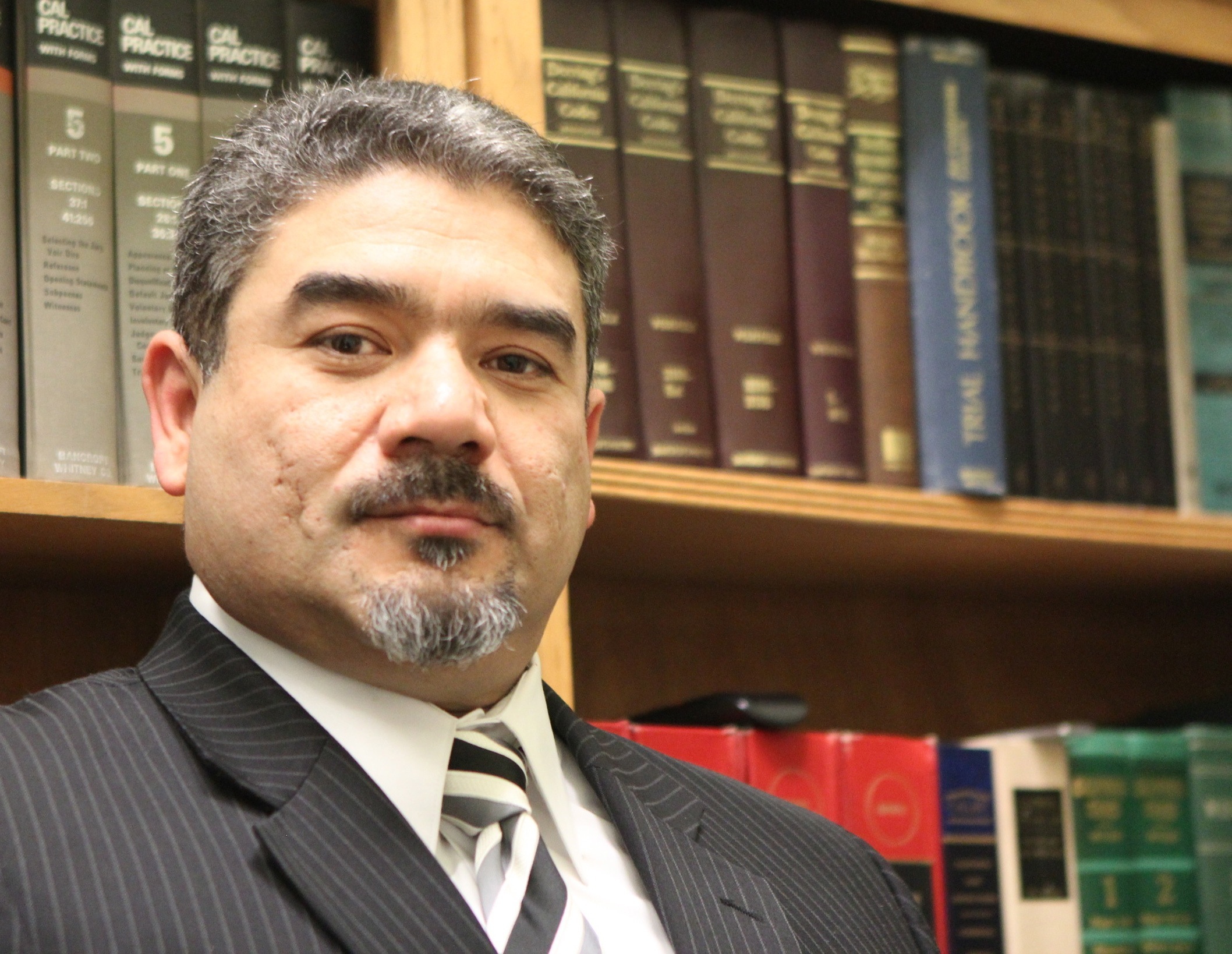 "One of the most experienced trial Attorneys I have seen!"
After graduating from California State University at Chico, Attorney Rodriguez turned his attention to enrolling in a public interest law school where he could focus his studies in the area of law that he felt most passionate about. It was at this time that he found the oldest public interest law school in the nation, New College of California, School of Law. Here he joined the Criminal Law clinic, where he learned to represent and provide assistance to citizens accused of crimes in the community.
After a year in the clinic, Attorney Rodriguez turned his Attention to working, as an intern, at the California State Public Defender's Office, where he spent a year as a Law Clerk assisting several Deputy State Public Defenders represent two death row inmates. Here, he worked tirelessly assisting the assigned Deputies with their client's appeals before the State Supreme Court. His time was often spent at Saint Quentin State Prison visiting with the inmates in order to assist them with their appeals. It was here, where Attorney Rodriguez first discovered the passion that was vividly displayed by all of the people involved in the process of assisting citizens in death row.
After his assignment with the State Public Defender, Attorney Rodriguez turn his attention to non-capital state appeals. He interned at the First District Appellate Project for the next six months assisting Appellate Attorneys with the writing and research of their appellate briefs. During this assignment, Attorney Rodriguez learned of the complexities of criminal appeals, the audience involved and what it takes to write a winning brief.
After doing much work at the appellate level, Attorney Rodriguez turned his focus to trial work. He interned at the San Francisco Public Defender's Office for a year assisting various attorneys in all aspects of a criminal case. This included trial work, motion writing and assistance with court representation as well as client contact. Attorney Rodriguez was deeply moved by the difference a great Attorney can make in a client's case and their effect it can have on that person's life. His mentor Attorneys taught him how to effectively represent someone in a criminal matter and more importantly how to find compassion for the person you represent. After the San Francisco Public Defender's Office, Attorney Rodriguez was hired by the Alameda County Public Defender's Office to assist in the representation of indigent clients. The lessons that were learned at both offices were countless, the passion that he witness by his mentors was priceless, the experiences learned help shape who he is today.
After a year of working with the Alameda County Public Defender's office, Attorney Rodriguez left the office and was offered a position by the Santa Cruz County Public Defender's Office. He accepted this opportunity in order to continue his advocacy of citizens that found themselves in trouble with the law, and to further sharpen his trial skills. Attorney Rodriguez was immediately assigned to work at the Watsonville Courthouse where he quickly gain a reputation from his clients of being the "Lawyer that would fight for them". Here, he was assigned a variety of cases that involved everything from DUI's to assaults, to drugs to weapon charges, and everything else under the sun. His ability to speak fluent Spanish was extremely useful and made him that much more of an asset to both his client's and the office. It did not take long before Attorney Rodriguez earned a fierce reputation as an Attorney who was not afraid to take the hardest cases to trial. His efforts and ability to win trials was soon recognized by both his client's and his peers.
After three years at the Santa Cruz Public Defender's Office, Attorney Rodriguez left for private practice in the San Francisco Bay Area. Attorney Rodriguez open up the Office of Katsuranis & Rodriguez along with his partner. Here, he continues to practice in the areas of law that he is passionate about and continues to build on his reputation for being an Attorney that is absolutely committed to his clients. He will be the first to tell you that his first passion is trial work. In this area he has excelled to become one of the best Trial Attorneys in Northern California. He has developed a reputation among his peers for being able to win some of the most difficult cases that many thought could not be won. In the trial work arena, Attorney Rodriguez has well over 300 trials, 75 of which have been Jury trials to verdict. His success rate is among the top, some of the highlights of his career are:
Saving a soldier/veteran from the Gulf War, accused of sexual battery, from conviction at trial by showing that PTSD was at play and how his acts (done while awake) were involuntary and a product of his PTSD. Very difficult case to win because the acts were committed while the soldier was in a state of "awakeness".
Saving a citizen accused of threatening a Court Commissioner in court from conviction, by showing at trial, after the testimony of 5 Sheriff's Deputies, 4 Court Clerk's, and one Court Commissioner, that the Defendant was innocent of the alleged offense. Not an easy task by any means!
Saving a citizen wrongly accused of Driving Under the influence as shown by the driving observations, the FST's and a .18 alcohol level. At trial Attorney Rodriguez was able to show that the driving observations were not caused by the alcohol, that the FST's were giving with an intent to arrest and by showing that the .18 blood alcohol level was in fact a product of fermentation. Very difficult case because the stop was at 2:20 p.m., on new year's eve, and the stop was done by the area CHP captain.
Saving a citizen accused of destruction of evidence and battery upon a peace officer. Attorney Rodriguez was able to show that in fact there was no battery on the officer, saving the client a significant amount of prison time.
Saving a citizen from a DUI allegation involving a PAS test of .13, .14, a breath test of .14,.14, followed by a blood test of .14 and another a year later of .14. A tremendous amount of evidence that needed to be overcome in order to show the innocence that existed in the case. Attorney Rodriguez manage to get passed the bias and show the jury that a closer look at the evidence would reveal that the Client was in fact innocent. Conviction prevented!
This is just a short list of the amazing results that Trial Attorney Francisco Rodriguez has managed to acquire in his 20 years of practice. Attorney Rodriguez also has experience and success in the following areas: Appeals, restraining orders, civil injury claims, administrative license revocation hearings, DMV DUI hearings, school suspension hearings and deportation proceedings.
His biggest asset is his ability to communicate and connect with people. His passion is the law and figuring out how to successfully prove the client's innocence . He treats all of his client's with the understanding that they are people and appreciates the trust that the clients place on him and his office. One of his goals when taking on a new client is to build a long lasting relationship!
Greatest Private investigator ever!
Private investigator Francie Koehler, the heart of the firm! Her investigative skills have made such a tremendous difference in the outcome of so many cases in our firm. The value of her skills is simply priceless. We are lucky to have her as one of the members for our team and our clients. There is no substitute for a good work up of a case and Francie is the gold standard when it comes to turning a case upside down.
Simply the best in investigator in the business!
Francisco Rodriguez, Esq.
Since 1985, Francie Koehler has conducted a wide range of civil and criminal investigations at both federal and state levels in addition to supervising a staff of investigators. A missing person case she investigated was portrayed on Unsolved Mysteries and one of her capital cases was featured in A Suitable Job for A Woman, a book by British author, Val McDermid. Author Ann Rule chronicled a case Koehler investigated in her true crime story, In the Name of Love. A licensed private investigator in California, Koehler's chief investigative focus is pre-trial and post-conviction criminal defense. Her company, Special Circumstances, enables her to concentrate in her area of interest.
Koehler served as a two-term president for the National Council of Investigation & Security Services (NCISS) (2008-2010), Board Chair in 2010 and Legislation Chair (2013 to present), a two-term president for the California Association of Licensed Investigators (CALI) (1999–2001), Legislation Chair (2001-2004 and 2006 to present), and served on its Board of Directors (1990-2010). She testifies frequently on behalf of California private investigators before California's Senate and Assembly Committees and received CALI's Legislative Excellence Award (2005). Koehler was recognized with CALI's highest honor, the Distinguished Achievement Award (2003), Investigator of the Year (1997), and received four CALI President's Awards, the most recent in September 2010. NCISS recognized her with the Wayne J. Wunder Award (2005) and the John J. Duffy Award (2014) for service to the private investigation and security communities. Koehler served on the Bureau of Security and Investigative Services (BSIS) PI Advisory Committee from 2001 to 2003 and has been a subject matter expert three times in preparation for the California private investigator licensing test. In 2001 BSIS presented her the first-ever award to a PI for outstanding service to the private investigation profession. Koehler also holds memberships in the following associations, ASIS, California Attorneys for Criminal Justice (CACJ), California Defense Investigators Association (CDIA), Council of International Investigators (CII), Florida Association o of Licensed Investigators (FALI), International Association of Security & Investigative Regulators (IASIR), National Association of Legal Investigators (NALI), Texas Association of Licensed Investigators (TALI), and World Association of Detectives (WAD).
In addition to her case work and association activities, Koehler hosts a weekly international internet radio program on www.VoiceAmerica.com, entitled PI's Declassified! In September 2013 she was featured as its Host of the Month out of 250 hosts. The show is designed to educate the public on the little-known positive activities of licensed investigators and is crafted to combat the myth surrounding private investigators fostered by TV and the movies to show that the work of a private investigator is essential to the legal system.
Koehler is a certified conflict mediator and works with community-based organizations in challenged communities to resolve conflict and facilitate increased communication. For her work in this area, she received the 2014 Humanitarian Award from Who's Who. In her spare time, she teaches interviewing and report writing skills, provides seminars on identity theft and is on the staff of the Defense Investigators Training Academy and Investigative Career Training School. She also volunteers for the San Jose, CA based Santa Clara University Innocence Project and has worked pro bono on behalf of the family of a missing California woman since 1985.
Contracting Office Manager, Steve Madsen: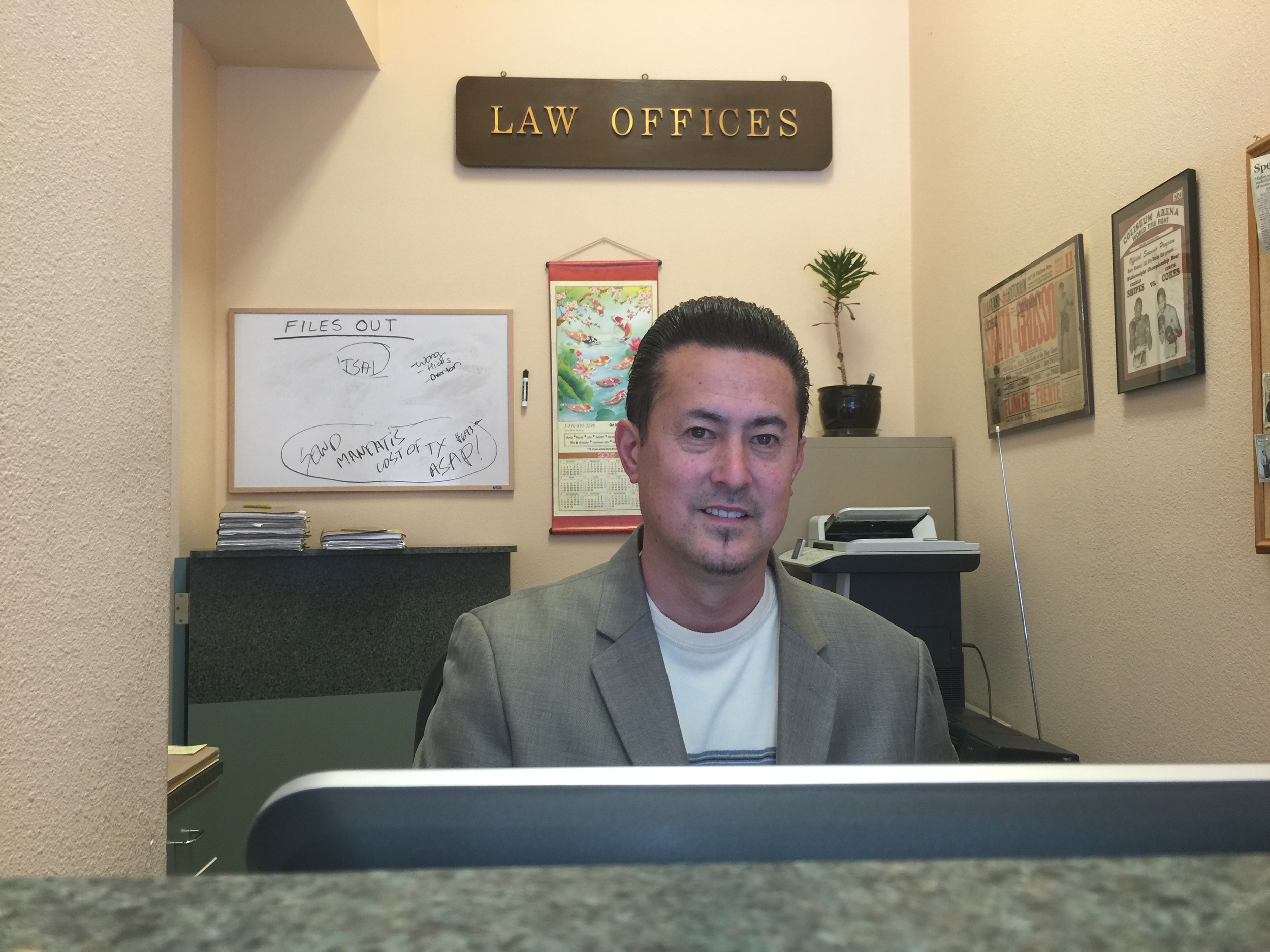 Steve Madsen runs a successful business where his focus is in helping firms manage their affairs. Steve assist the office with it's monthly operations and client communication by way of contract. He is an integral part of the firm and provides an incredible service to our office. Steve has investigative and legal research skills that he often applies while contracting with the office. He is an invaluable asset to the firm and our client's.